Governor Returns from Trade Mission to Israel and Jordan
October 31, 2017
Tags: Israel, Jordan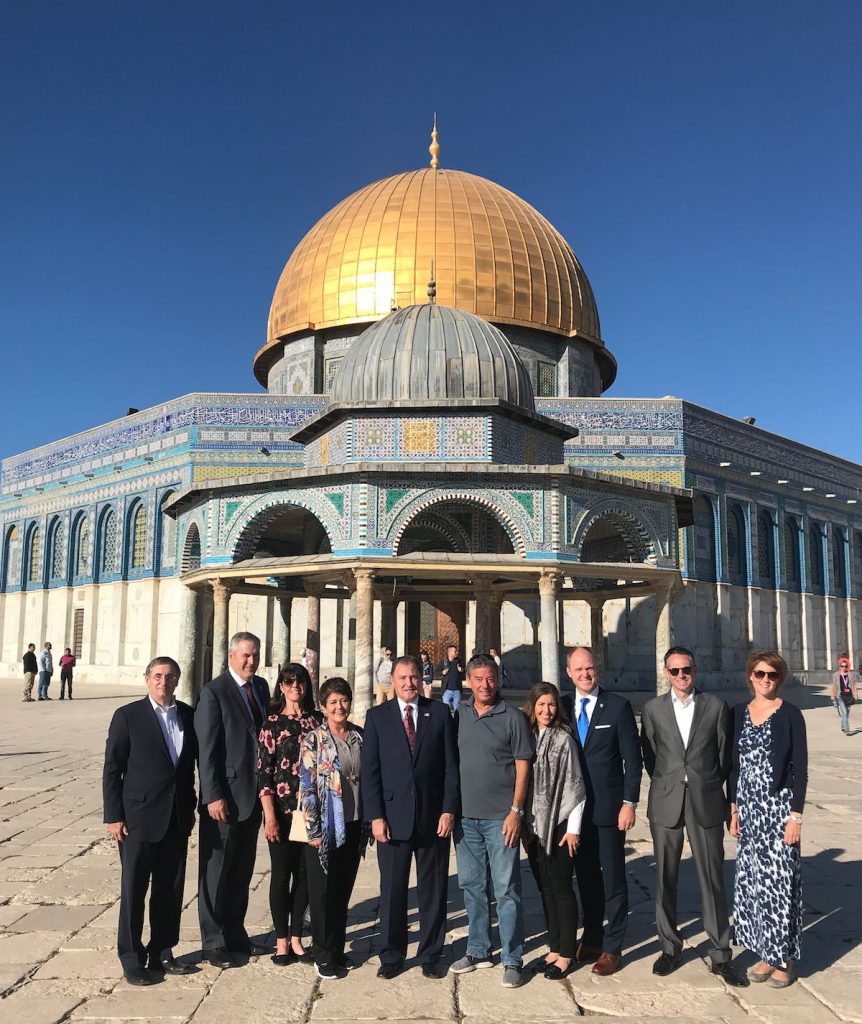 Governor Herbert has returned from a week-long trade mission in Israel and Jordan, where he spent the week strengthening business and diplomatic ties.  
The Governor traveled with his Office of Economic Development and business leaders from across Utah during the mission, and met with leaders of both countries, including King Abdullah the II and Prime Minister Hani Al-Mulki of Jordan and Prime Minister Benjamin Netanyahu of Israel. He also met with Nir Barkat, mayor of Jerusalem.
While in Israel, the Governor strengthened and renewed relationships established on his last mission to the country, four and a half years ago. Israel, like Utah, is excelling economically and has much to offer in the world of technology.
This was the Governor's first trade mission to Jordan, a country that shares many of the same geographical challenges Utah faces — the arid desert climate makes water short in Jordan, posing unique challenges to leaders that Utah is familiar with. The delegation found common ground in addressing energy and water concerns, and looks forward to future opportunities to strengthen economic and diplomatic ties between their nation and our state.
Governor Herbert returned home on Saturday, October 28.
He recounted details of the trade mission in a discussion with Doug Wright of KSL Newsradio on Monday, October 30. You can listen to his account here.