Federal Government Approves Medicaid Waiver
November 1, 2017
Tags: health and human services, medicaid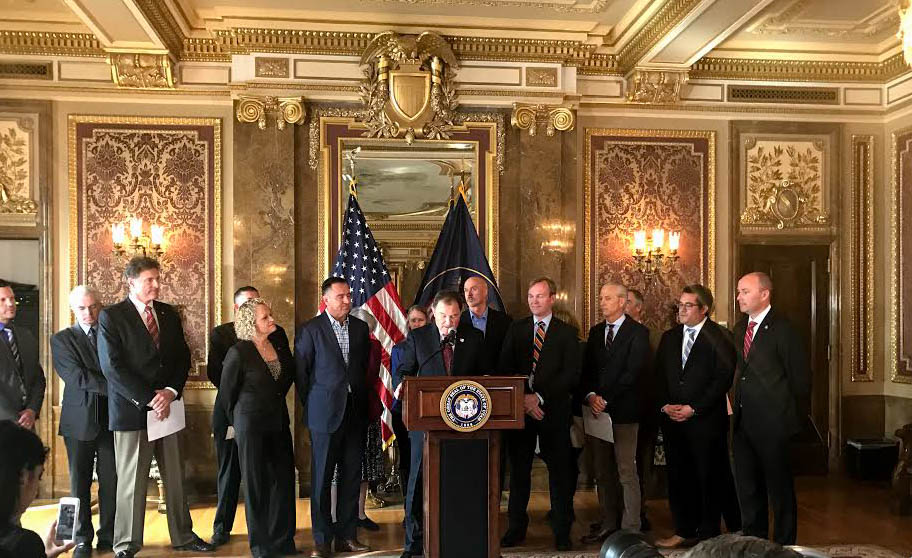 This morning, Gov. Gary R. Herbert announced the approval of Utah's request to the federal government to expand Medicaid services in Utah.
On November 1, 2017, the U.S. Department of Health and Human Services — through its Centers for Medicare and Medicaid Services — formally approved Utah's request to expand Medicaid services to between 4,000 and 6,000 of Utah's most vulnerable adults — the indigent childless poor and those involved in the justice system.
This approval also authorizes Utah to provide residential substance abuse treatment services to Medicaid recipients. This Medicaid expansion will be an important tool for addressing the opioid epidemic that has ravaged far too many families in Utah's community.
This program will begin enrolling newly eligible members immediately.
The expansion will also be a critical element of Operation Rio Grande, as many of the newly eligible recipients will be members of the homeless population. Phase two of the operation focuses on bringing additional treatment beds into the system to support individuals in recovery. This waiver approval will encourage treatment centers to begin offering services for Medicaid members. In anticipation of this waiver approval, multiple centers are participating in a state goal to add roughly 180 beds within the year.
Governor Herbert received confirmation of a final decision regarding Utah's request on Tuesday afternoon on a phone call with the White House. On that call, the White House specifically invited Utah to think of additional innovations. The Governor looks forward to conversations with Utah's health policy makers on what that invitation could mean for our state's growing population.  
Today's announcement from Washington allows Utah to address a specific challenge: extending health care coverage — including substance abuse and mental health services — to those experiencing homelessness.