Gov. Herbert pushes for tax reform
February 15, 2019
Tags: tax modernization, taxes
A recent article published in Utah Business stressed the importance of Gov. Herbert's recent push encouraging the Utah Legislature to modernize tax the state sales tax structure.

"What's the case for reforming Utah's sales tax?" Author Natalie Gochnour asks. "In a dramatic shift, the sales tax base has declined from 67 percent of personal income in 1980 to 42 percent today. If this trend continues, analysts project the sales tax base will decline to 35 percent of the economy over the next decade."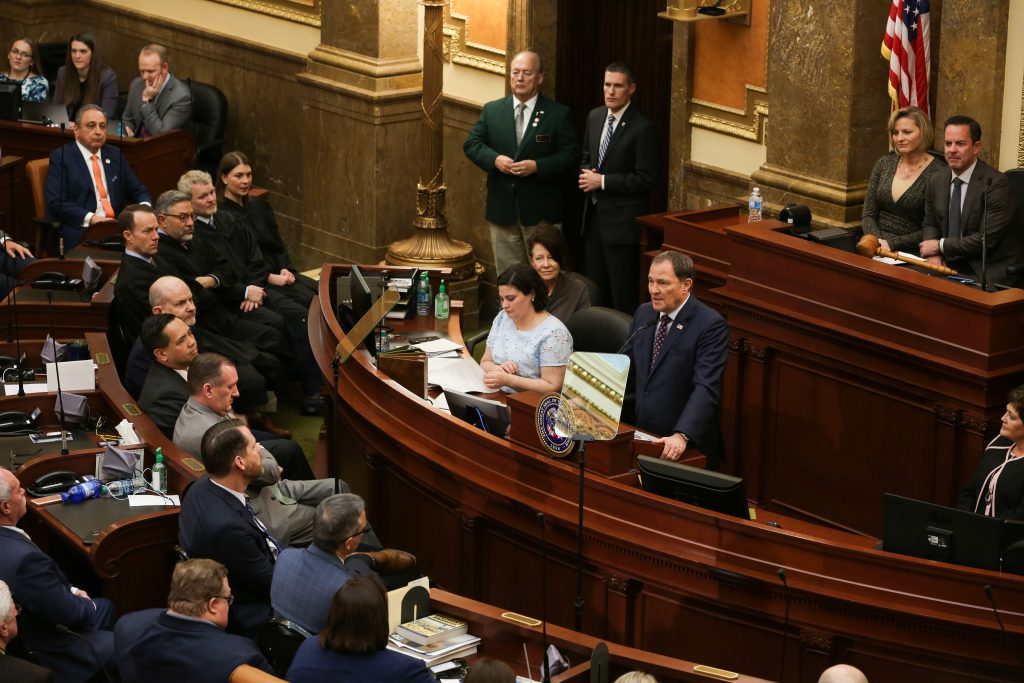 "A variety of structural trends are eating away at Utah's sales tax base. Two of the largest are an aging population that spends a greater share of income on health care, which is not taxed, and a growing service economy, which in many instances is not subject to the sales tax. If these and other trends are left unaddressed, policymakers will continue to face a growing gap between available revenues and the needs of a growing population and economy. This challenge will intensify with the next economic downturn as well as over time."
"Policymakers face a difficult challenge, they must levy taxes that are sufficient, but not excessive. Taxes interfere with the market and impact our state's competitiveness. At the same time, successful states must invest wisely in education, infrastructure, public safety, and other public needs.
"Gov. Herbert has proposed an elegant policy solution, capturing the tax policy triple-play of fairness, efficiency, and long-term sustainability. He wants to lower the sales tax rate (efficient) and broaden the base (fair). Even more, he proposes a $200 million tax cut, which rewards hardworking Utahns for their contributions to the current revenue surplus."
You can read the full article here.