Governor Ceremonially Signs 15 Clean Air Bills in Honor of Earth Day
April 22, 2019
Tags: Air Quality, legislature
This year, the Utah Legislature put $29 million toward improving our air quality. On this Earth Day, Gov. Gary R. Herbert ceremonially signed 15 bills that will make real progress toward cleaning up our air.
These bills will bring together the efforts of state government, private business, and individuals to make sure the air we breathe tomorrow is cleaner than the air we breathe today.
In this signing ceremony, the governor and legislators recognized funding for a state government teleworking program. This program will be based on a pilot program that was designed to reduce miles driven by state employees. The pilot program reduced carbon dioxide emissions by 185,833 pounds per month while increasing state employee productivity by 22.8 percent.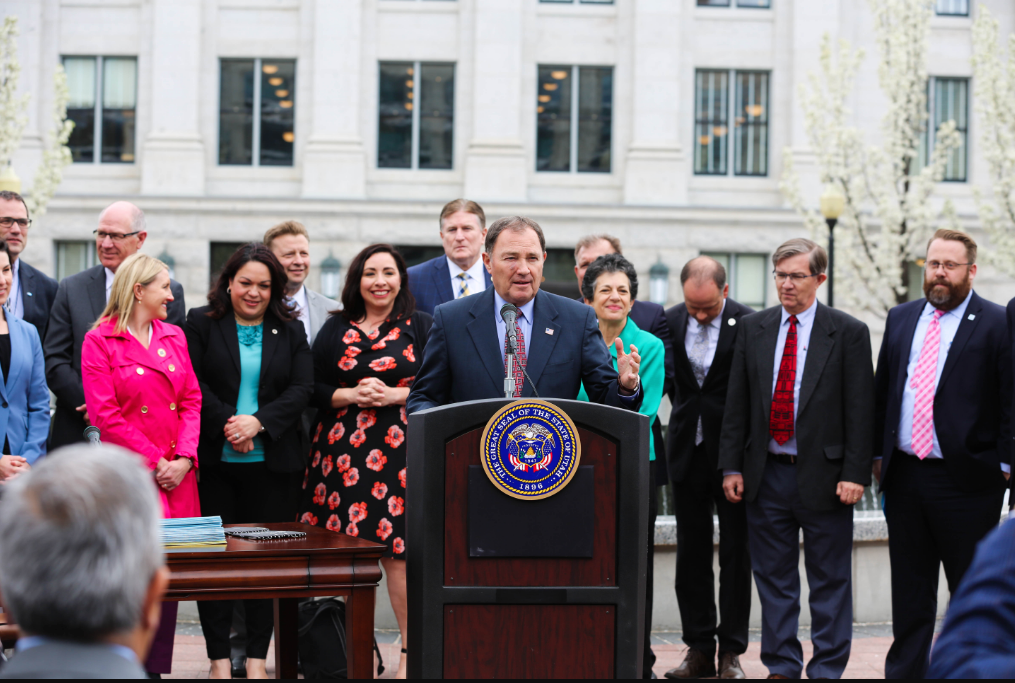 The signing ceremony also recognized the $6,990,000 in funding that will go toward electric vehicle charging infrastructure. This includes funding for a 50/50 match program with private businesses, which could help fund up to 962 EV chargers, preventing 84 tons of emissions annually.
Legislators also put $9,000,000 in funding toward a program that will help private citizens exchange their wood-burning stoves and fireplaces for natural gas alternatives, and invested half a million dollars in paying for free public transit on red air days.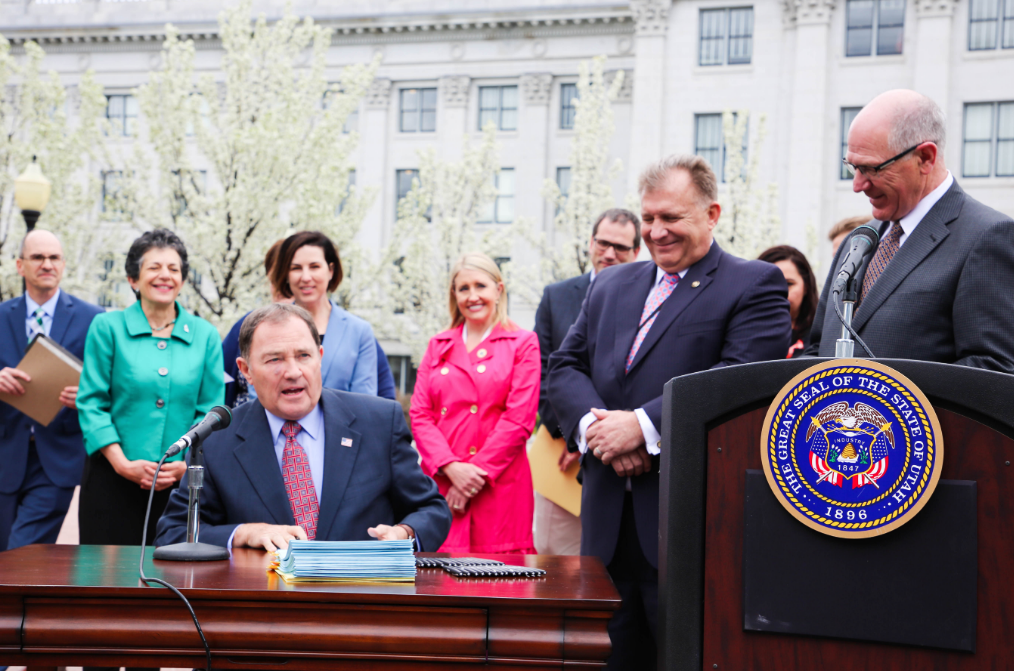 Other bills recognized today prohibit "rolling coal," remove restrictions on local governments seeking to pass anti-idling laws, and promote the development of renewable energy in rural Utah.